Professional grade truckers bluetooth kit. Plug into factory radio for easy hookup. Easy plug & play for Delphi Stereo.
Don't own a 04-05 or newer big rig? Big Rig Stereo can modify the Bluetooth Kit to your Big Rig as well. Give us a call and let us know what kind of truck radio you need it for. We can modify the harness to work with your Big Rig for a additional charge. Average charge is $45.00


This is not a headset model. The unique professional grade mike is designed for commercial vehicle applications. Clear communication is achieved with this advanced noise canceling, echo canceling mike system. Direct plug-in allows the PARR 30 to plug into your factory application. No alteration to the factory wiring.


The PARR 30 is compatibility with all the stereos sold on our site. The Jensen line of HD Radios are plug and play already with this Bluetooth, the REI Radios are the same way as well as the CSS line. The only units on this site that require a custom harness is the JVC line and the Clarion line with the PARR 30. Call us to have one build for these models at no additional charge with radio purchase.

"Purchase as a addon for any truck or radio or save money with a combo kit with a Big Rig Stereo"
Truckers Bluetooth, Hands free easy plug & play systems. Upgrade your current truck or get you fleet compliant with these easy proven truckers hands free bluetooth kits.
Our best selling
trucker hands free bluetooth system features a remote mounted noise and echo cancelling microphone with a loud 6 watt volume output to the factory radio speakers.
You get in your truck and start the engine. You are immediately connected to your mobile phone. Thanks to the voice recognition feature, you say a name and the kit automatically dials the number. All this without the use of a headset or ear buds.
In the event of a call, the trucks radio automatically cut outs, so that the speakers can transmit the conversation, and the microphone clearly reproduces the sound of your voice. Easy Plug & Play on most of the 2005 and newer big rigs using the ISO harness OEM. Additional harnesses are available upon request and purchase for most other trucks.

OWNERS MANUAL PDF
USER GUIDE PDF
Features
• Unidirectional microphone: noise reduction, echo cancellation, voice recognition up to 150 names
• Speakers: uses the vehicle's speakers
• Pairing: pairing up to 3 phones

Dimensions
• Keypad: 2.0 x 1.0 x 0.75 in. ; 3.8 oz
(50 x 26 x 19 mm ; 32 g)
• Hide away Bluebox: 5.25 x 1.2 x 2.25 in. ; 1.1 oz
(135 x 30 x 58 mm ; 110 g)

Package contents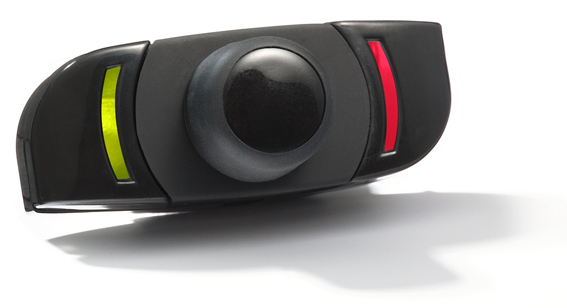 O
Keypad with attached 55" cable
O
Microphone with attached 9.5' cable
O
Self-adhesive mounting pad (for keypad bracket)
O
Visor mount (for microphone)
O
Vent mount (for microphone)
O
Dash mount (has attached self-adhesive pad)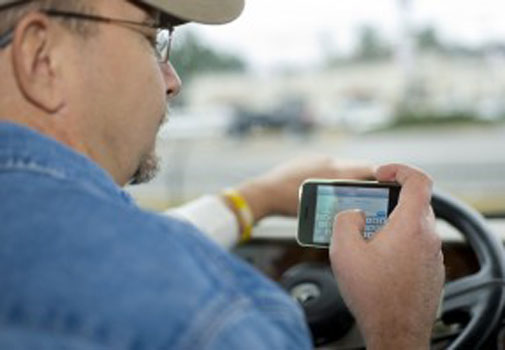 Rated No.1 for commercial applications. Fleet owners can comply with the easy plug & play harness for 2004 - 2005 and up semi or buses.
Have a older truck? Give us a call. We can custom adapt a harness for you for Plug & Play application
Government decided that commercial drivers should no longer be able to use their cell phones in their commercial vehicles, unless its hands free. I think we all agree that is probably a good thing. Now the only decision left to you is, "headset or no headset".
Big Rig Stereo has looked at several hands free product types and has decided to offer non headset versions on this site. Either built in the radio or a add on unit that will work on one of our radios or your factory radio you already have.
January 1st 2012
How about this scenario...
Keep your hands on the wheel and guarantee your safety. By intuitively turning the browser button, the kit states the menu functions, meaning that drivers can check and manage their voicemail, etc.

Supplied harness makes a easy installation



Enter Your Truck Info
& Phone Number
Be sure to leave the information we requested. This way we can contact you if a custom harness is required for your application
NEED A LARGER CHOICE OF BLUETOOTH PRODUCTS? CHECK OUT OUR OTHER SITE FOR A FULL LINE OF BLUETOOTH TRUCKER HEADSETS


FEATURING PRODUCTS from: Blue Parrott, Motorola, Jawbone, Jabra, and Plantronics
Improve your Bluetooth® Communication. Solve "cain't understand what you are saying" issues. Parrot has the best full headset available.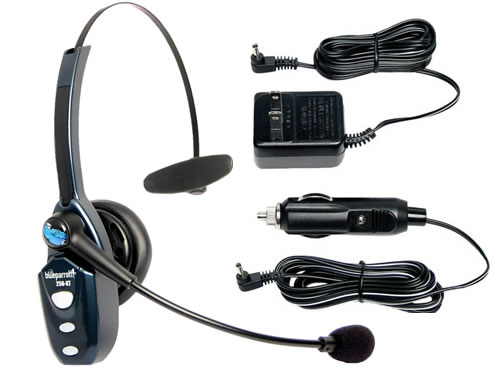 1st Choice for Semi Truck Radios

1-866-424-0575



FREIGHTLINER PETERBILT VOLVO WESTERN STAR INTERNATIONAL MACK KENWORTH STERLING

We make Radio Replacement Easy